NEWEST!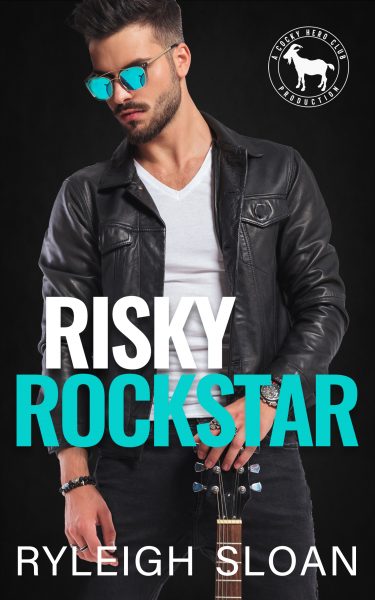 Risky Rockstar: A Hero Club Novel
When Hayley Stephens proposed a collaboration with me and my band, I thought the only risk was that we wouldn't connect and our music would suffer because of it. I couldn't have been more wrong. 
Our connection was off the charts and unwittingly, Hayley filled a void I'd long since grown accustomed to. There was just one problem: she was involved with Kevin Peyton and I had no right falling for her. 
Then she admitted that her relationship was a farce and things got serious fast. But the closer we became, the more it became clear that we were each hiding demons. That safe space we had started to disintegrate, and everything went to sh*t along with it. I can feel her holding back. I know she doesn't trust me enough to let me in. Can I be her safe space or will my demons take over?
Am I worth the risk? I know she is.
Buy Risk Rockstar on Amazon Now!
---
Drop Beat
Maddie
Three things are more important to me than anything else: family, baking, and fun. So when I saw Keller Cannon, drummer of LP-45, perform at a charity concert, I knew he'd be the perfect guy to have heaps of fun with.
It was temporary. No strings attached. A pretty damn perfect arrangement if you ask me.
Until it wasn't. Until being with him highlighted just what I was missing.
But having more wasn't an option.
He made that perfectly clear.
Keller
Music is my escape. When I'm behind my drums, I'm granted temporary respite from my demons and a small reprieve I don't deserve.
Until Maddie.
Maddie is a distraction I can't afford and crave at the same time. I drown in her and she breathes life into me. She offers peace–the comfort and promise of a life free from the torment. But I don't deserve her. And I can't need her like I do.
I just can't.
---
Back Beat
Blair
I had dreams. Big ones. And Dean Carter did everything in his power to help me achieve them.
Until we fell in love and everything fell apart. Now everyone thinks I tried to sleep my way to the top and I can't say I blame them when the evidence points to exactly that.
However, looks can be deceiving…
Dean
Blair McKenzie is the definition of perfect. She's crazy talented and hot as…well, you get the point. But aside from all that, she has heart and in this business, heart is hard to come by.
In a moment of weakness, I had a lapse in judgment and nearly cost her everything.
Now I need to do the right thing. Except it feels wrong.
---
Cliche
I thought I had it all – the perfect life, with the perfect arrangement, with the perfect guy.
To the world, Kevin Peyton is the heartthrob Oscar nominee. To me, he's my best friend, with some sexy benefits.
But then I got a taste of his world. A world where being mobbed by fans, violated by intruders, and stripped of all privacy is the norm. I never realized how brutal being in the spotlight would be.
I didn't fit into his world. I didn't fit into his plans. I only wish I'd discovered that before falling in love with him and changing the game plan.
Sometimes changing the game plan changes more than the game. Sometimes it changes your everything.
---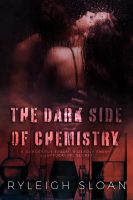 The Dark Side of Chemistry
One mistake.
They say you can't be in love with two people at the same time, but that's exactly what happened to me. I knew it would catch up with me one day but I didn't expect that when I went down, I'd take Trent and Jensen along with me. Trent has always been the loving and dependable one—Jensen, unpredictable, cruel . . . and compelling.
When Trent was given orders to deploy to Afghanistan to test a highly classified and dangerous serum, I couldn't shake the feeling that life was about to irrevocably change. Little did I know how much. My secret was just what an unknown enemy needed to destroy our lives.
And he did.
I made a mistake once, and now we're all paying for it…