Check out The Dark Side Of Chemistry's new cover and blurb!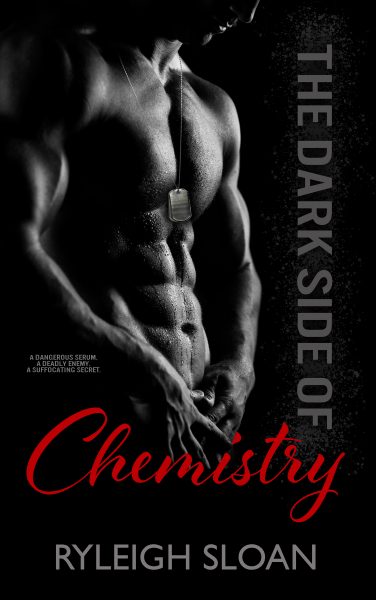 A dangerous serum. A deadly enemy. A suffocating secret.
I didn't know it was possible to be in love with two people at the same time, until my past and present collided.
Jensen was unpredictable and compelling, until he shattered my heart when he was deployed.
Trent is loving and dependable, and I can easily envision a future in his arms.
I had no way to know the two were brothers. I fear I will be what tears them apart.
When Trent is deployed to Afghanistan to test a highly classified serum, I can't shake the feeling of dread. My fears are quickly justified. An unknown enemy knows my dark secret, and plans to use it against us.
I made a mistake once, and now it could destroy everyone I love.
Add to your TBR: www.goodreads.com/book/show/42981001-the-dark-side-of-chemistry
PURCHASE LINKS:
US: https://amzn.to/2GS0xSt
UK: https://amzn.to/2XxwKnl
CA: https://amzn.to/2Xw4CkA
AU: https://amzn.to/2XwI0jO