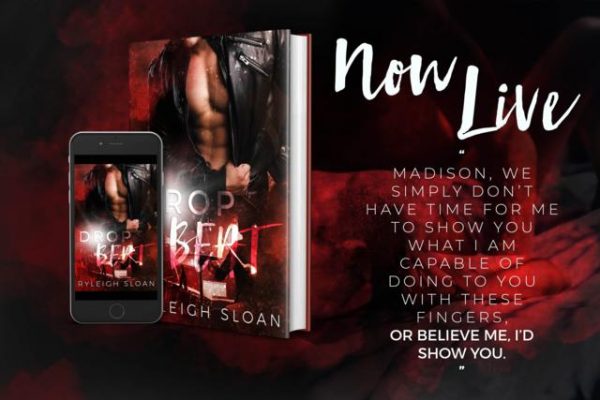 Drop Beat (The Heartbeat Series Book 2) is now live on Amazon, and on sale for only 99 cents, and free on Kindle Unlimited! Check out Maddie and Keller's story today!
Maddie
Three things are more important to me than anything else: family, baking, and fun. So when I saw Keller Cannon, drummer of LP-45, perform at a charity concert, I knew he'd be the perfect guy to have heaps of fun with.
It was temporary. No strings attached. A pretty damn perfect arrangement if you ask me.
Until it wasn't. Until being with him highlighted just what I was missing.
But having more wasn't an option.
He made that perfectly clear.
Keller
Music is my escape. When I'm behind my drums, I'm granted temporary respite from my demons and a small reprieve I don't deserve.
Until Maddie.
Maddie is a distraction I can't afford and crave at the same time. I drown in her and she breathes life into me. She offers peace–the comfort and promise of a life free from the torment. But I don't deserve her. And I can't need her like I do.
I just can't.